HYPNOTHERAPY CENTER for POSITIVE CHANGE
You are the builder of your life.
Offering Hypnotherapy and Life skills to help you create lasting positive changes and personal success.
Working with Adults and Children.
Mary M. Vallei, CCHt
Internationally Certified Hypnotherapist
Mary works with adults and children. She has an active multi-state hypnotherapy practice in New Mexico, Colorado, and Michigan. Mary is a member of the International Medical and Dental Hypnotherapy Association, the American Council of Hypnotist Examiners, the American Society of Hypnotherapy, and the Colorado Association of Psychotherapists. She has a Bachelor of Arts Degree in English.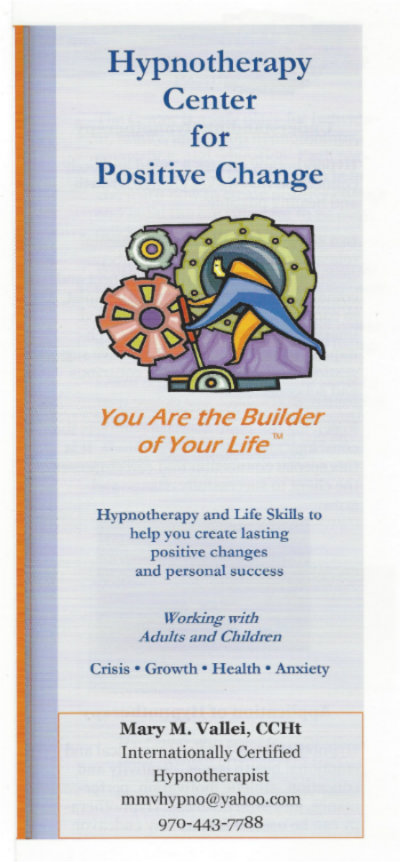 ---
Features:
Hypnotherapy, self help, counseling, hypnosis, healing