SKI SANTA FE!
Phone: 505-982-4429
Latitude: 35.79500707838229
Longitude: -105.80228805541992
With an average of 225 inches per year, snowmaking on 50% of the mountain, and 1,725 vertical feet of skiing from the 10,350 base provides a fantastic ski experience just 25 minutes from downtown Santa Fe. Nursery and daycare, complete rental shop, adult, children and group lessons, and seven lifts serving a wide variety terrain for all abilities and ages.
225 Inches — 1,725 Vertical Feet — 660 Acres — 73 Trails — 78 lifts.
Click here for current snow conditions.
Click here to view our webcam!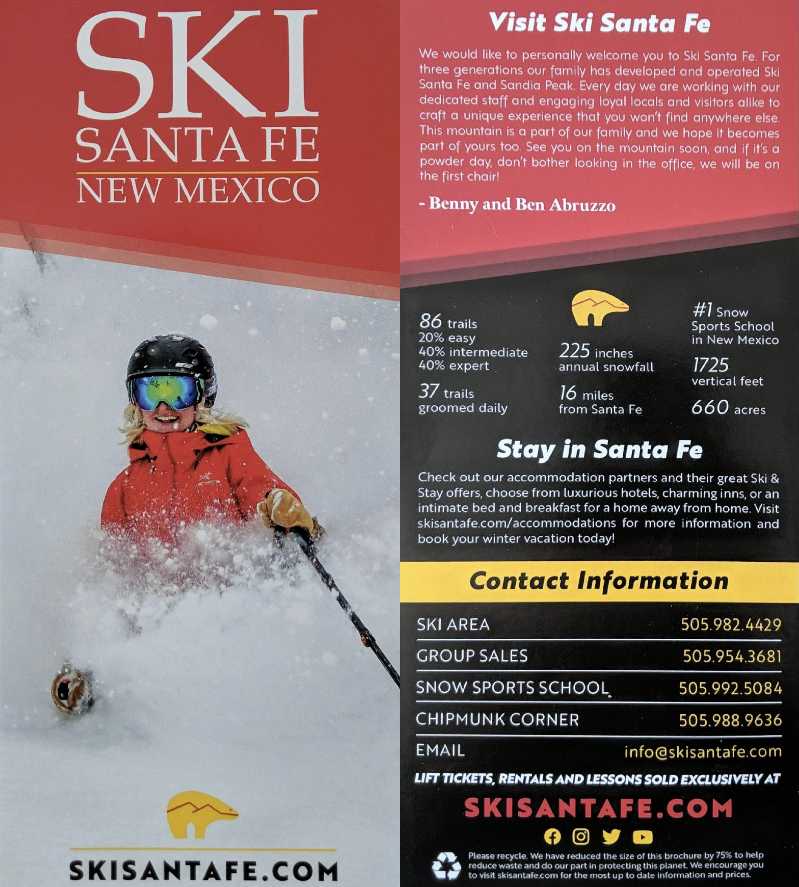 ---
Features:
ski, skiing, outdoors, adventure, snowboarding, ski lessons, snowboard lessons, instructors, lessons