HEMP APOTHEKE
1330 Rufina Circle, Santa Fe, New Mexico 87505
Phone: 505-231-7775
Latitude: 35.654515
Longitude: -105.995729
Your CBD Wellness Experts.
OPEN TO ALL - NO MEDICAL CARD REQUIRED
Enhance your health and well-being through HEMP, HERBS, and ESSENTIAL OILS.
Offering the highest standard of CBD and other cannabinoids and free consultations to give you the confidence to choose thee product that will best achieve your wellness goals.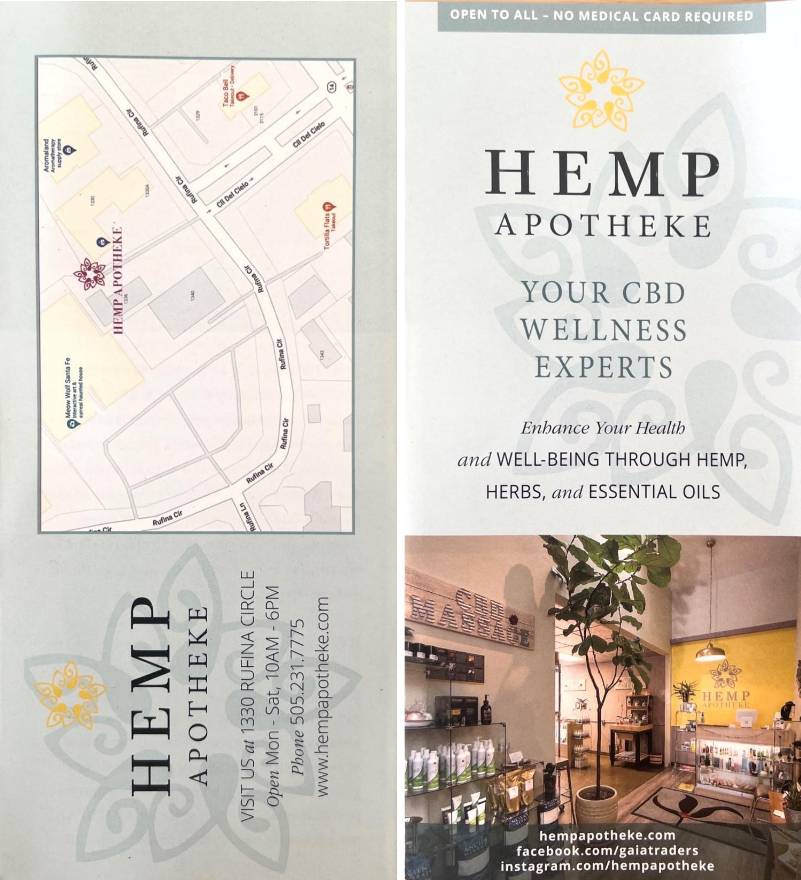 ---
Features:
CBD Hemp Herbs Essential Oils Health Healing Natural