BARKER REALTY
530 S. Guadalupe St., Santa Fe, New Mexico 87501
Phone: 505-982-9836
Latitude: 35.683604
Longitude: -105.947315
Thinking of moving to Santa Fe?
Between the world-class food, multicultural arts, stunning outdoors, and four distinct seasons, we can understand the temptation.
Whether you are looking for a lifestyle change, a healthy place to retire, or a second home for escape - we have you covered. Our passionate team of local experts will guide you on your way to calling Santa Fe home.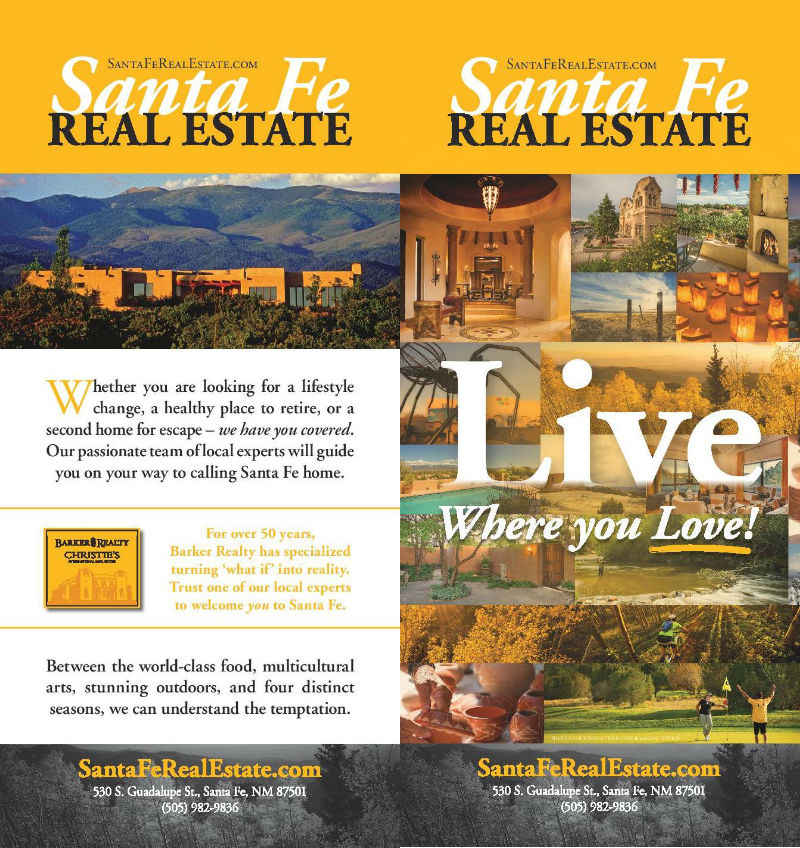 ---
Features:
Homes, Real Estate, Commercial Real Estate, Vacation Homes, Real Estate Consultation