ARNOLD LIEBERMAN GALLERY
825 Early Street, Suites A & B, Santa Fe, New Mexico 87505
Phone: 917-359-0909
Latitude: 35.67761
Longitude: -105.951652
Interesting and Rare art and decor pieces from around the world.
The gallery has among its clients the Metropolitan Museum, Los Angeles County Museum, Singapore Art Museum, Berlin Museum fur Indische Kunst, Her Majesty's Armory in The Tower Of London, Yale University Art Museum, as well as other renowned institutions and private collections around the globe.
In addition to fine art the gallery also specializes in decorative art and playful objects of curiosity.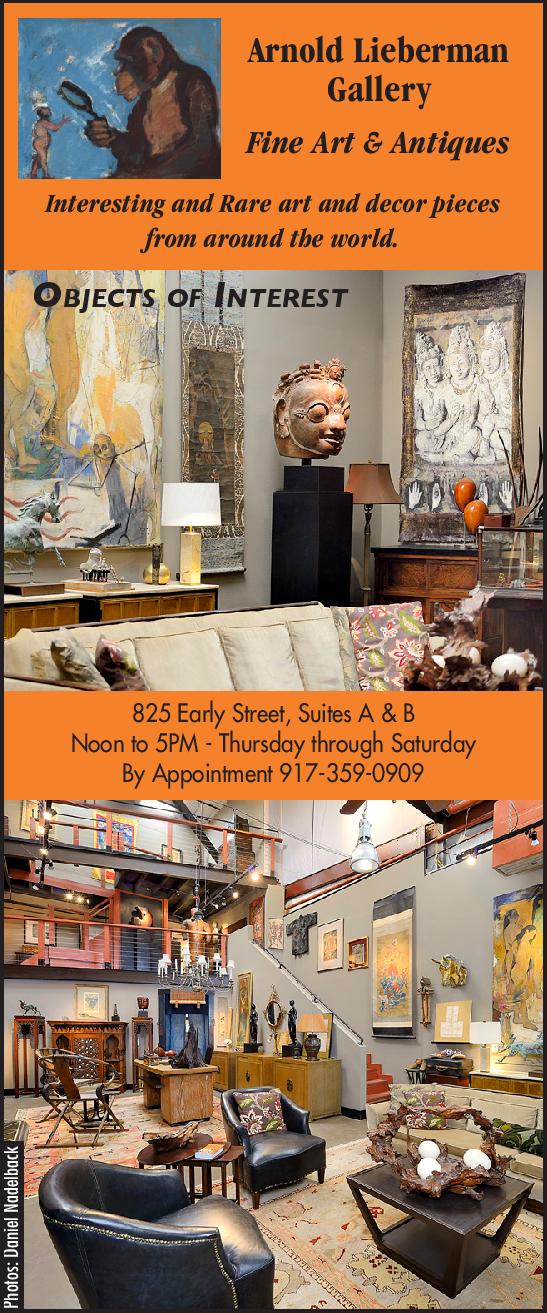 ---
Features:
Gallery Art Rare Unique Fine Art International Antiques Decor Furnishings