CHEESEMONGERS of SANTA FE
130 East Marcy Street, Santa Fe, New Mexico 87501
Phone: 505-795-7878
Latitude: 35.688587
Longitude: -105.935862
OPENING NOVEMBER 20th!
Santa Fe's only free standing cheese shop. Cheesemongers of Santa Fe features a cut-to-order service counter with a thoughtfully-curated selection of over 100 domestic and international cheeses, as well as cut-to-order cured meats, antipasti, and a tailored selection of accompanying grocery products. We specialize in smaller-scale and farmstead produced goods, and work closely with our many local and regional producers, from cheesemakers and bakers, to the producers of delicious mustards, chutney, honey and pickles.
The most significant aspect of our work as cheesemongers is to connect our consumers on a daily basis with the producers of authentic, wholesome, and flavorful foods – foods skillfully crafted with the utmost regard for the preservation of thousands of years of traditional practices, together with the welfare of the land and animals on which all our communities depend.
In the shop, customers have the opportunity to work one-on-one with a monger to sample and learn about products, pairings, and even cooking tips.
During lunchtime hours, we serve numerous, seasonal cheese-plate selections and a daily grilled cheese.
We offer a robust catering tray service – an attractive, delectable, and uncomplicated (though, certainly not plain) option for entertaining.
Additionally, we host a series of regular cheese classes, tastings, and culinary demonstrations – working with la Casa Sena Wine Shop as well as local breweries, wineries, distilleries and chefs.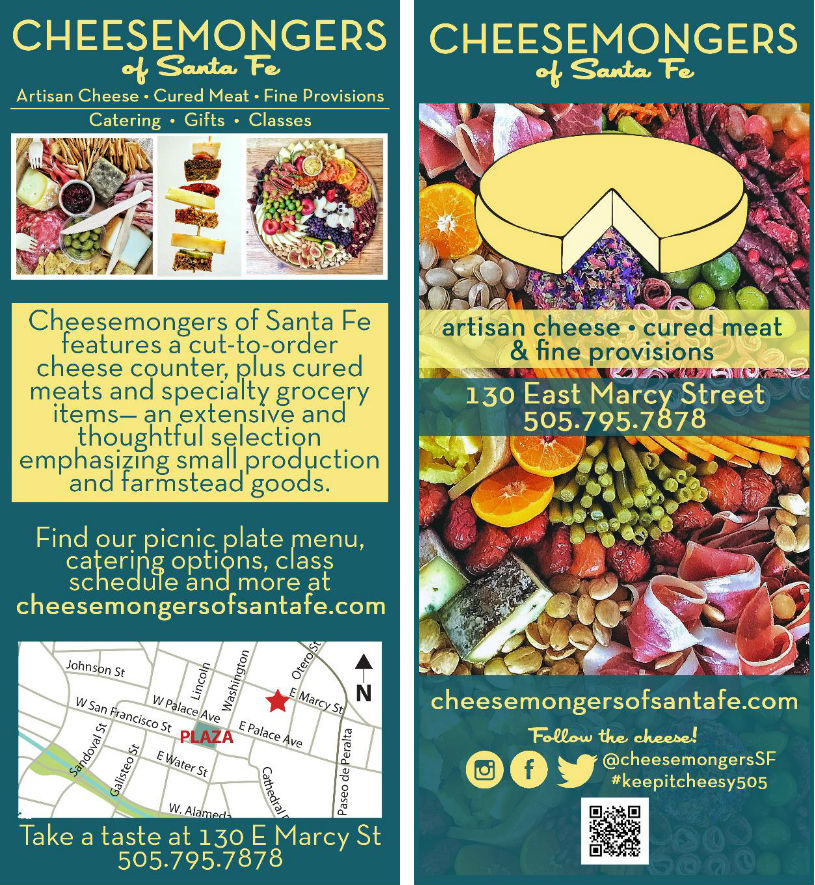 ---
Features:
artisan cheese, specialty meats, unique gifts, gourmet, gourmet food, tastings