Santa Fe Artists Market
The Railyard District
Latitude: 35.681729
Longitude: -105.9494488
Arts and crafts from LOCAL ARTISTS.
The Santa Fe Artists Market provides professional and beautiful venues for northern New Mexico artists to sell their art and craft. In the Railyard near the Farmers Market.
Saturdays — April thru December 8:00 am to 1:00 pm.
Cathedral Park, next to the Cathedral Basilica of St. Francis of Assisi — July 6-7, October 5-6 and October 12-13.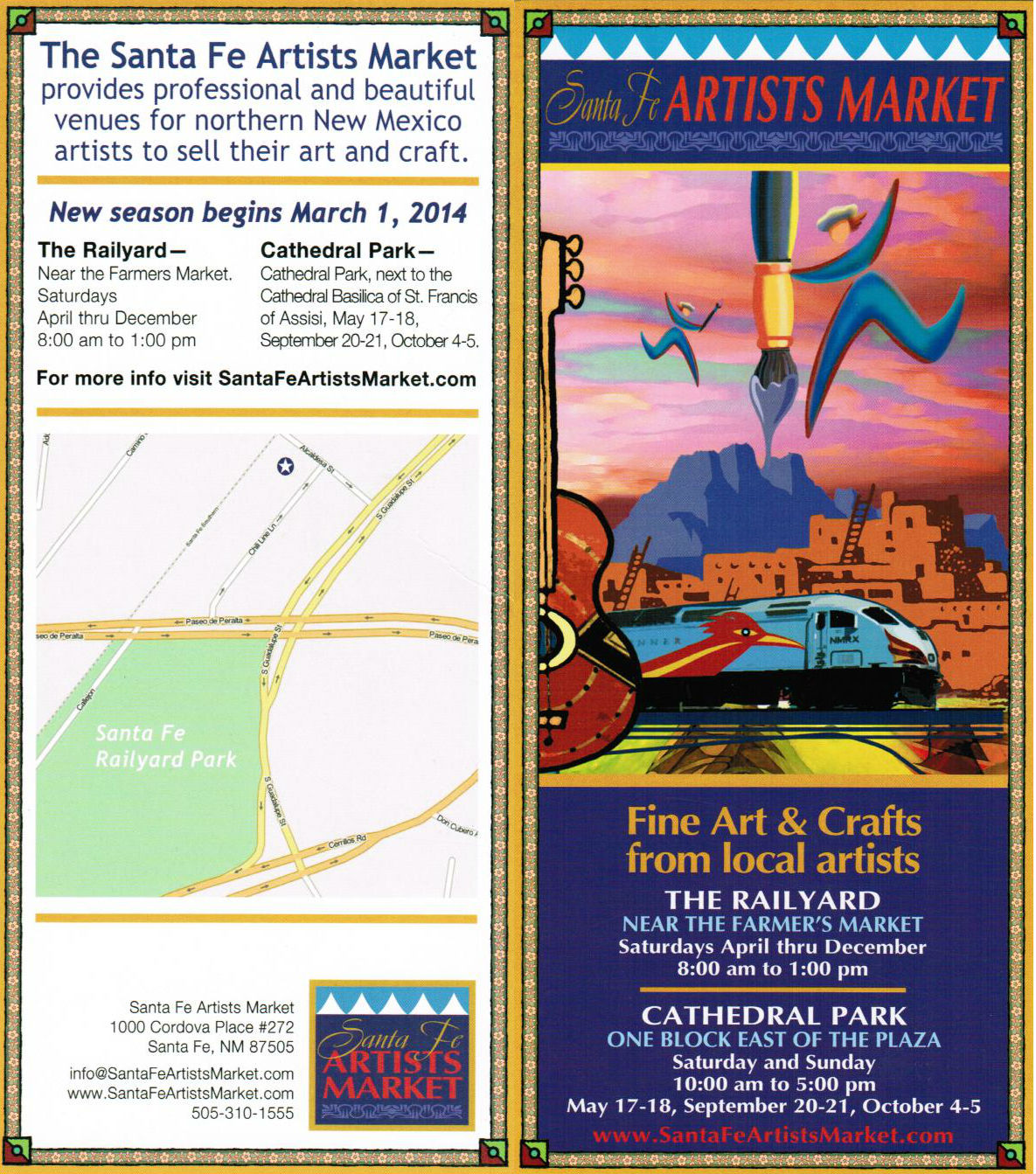 ---
Features:
art, folk art, gallery, pottery, handmade, gifts, fine art, new mexico, southwest, santa fe, local, affordable, paintings