MUSEUM OF INTERNATIONAL FOLK ART
706 Camino Lejo, Santa Fe, New Mexico 87505
Phone: 505-476-1200
Latitude: 35.664008
Longitude: -105.926613
Come see the largest collection of folk art!
The world-famous Girard Wing features a permanent display of over 10,000 pieces, offering a global view of human creativity.
The Museum of International Folk Art delights children and adults, as does its museum shop offering folk art from around the world and a breadth of books on global cultural traditions.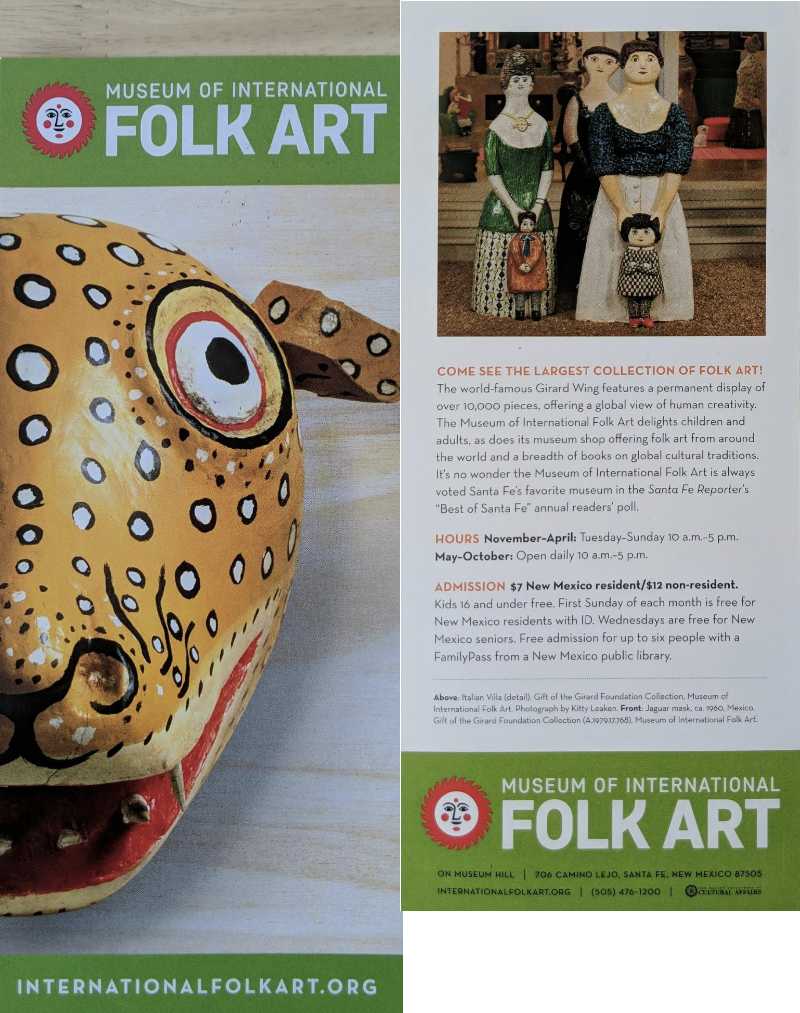 ---
Features:
Folk Art International Museum Cultural World Collection Arts Culture