George R R Martin's Jean Cocteau Cinema
418 Montezuma Street, Santa Fe, New Mexico 897501
Phone: 1-505-466-5528
Latitude: 35.68496040221135
Longitude: -105.94421446323395
Purchased and refurbished by George R R Martin, creator of Game of Thrones, this is more than a local movie theater.
Cocktail Bar, Bookstore, Coffee Lounge, Art Gallery and Event Space.
From the bookstore, which sells only signed books, to the art gallery featuring a different artist every month, to live performances, the Jean Cocteau is a local gem in the community. Stop in and enjoy a speciality cocktail from the fully stocked bar, or a hand-crafted latte from the concession stand. Come for author events and meet your favorite writers, or rent the space for an event hosted by you!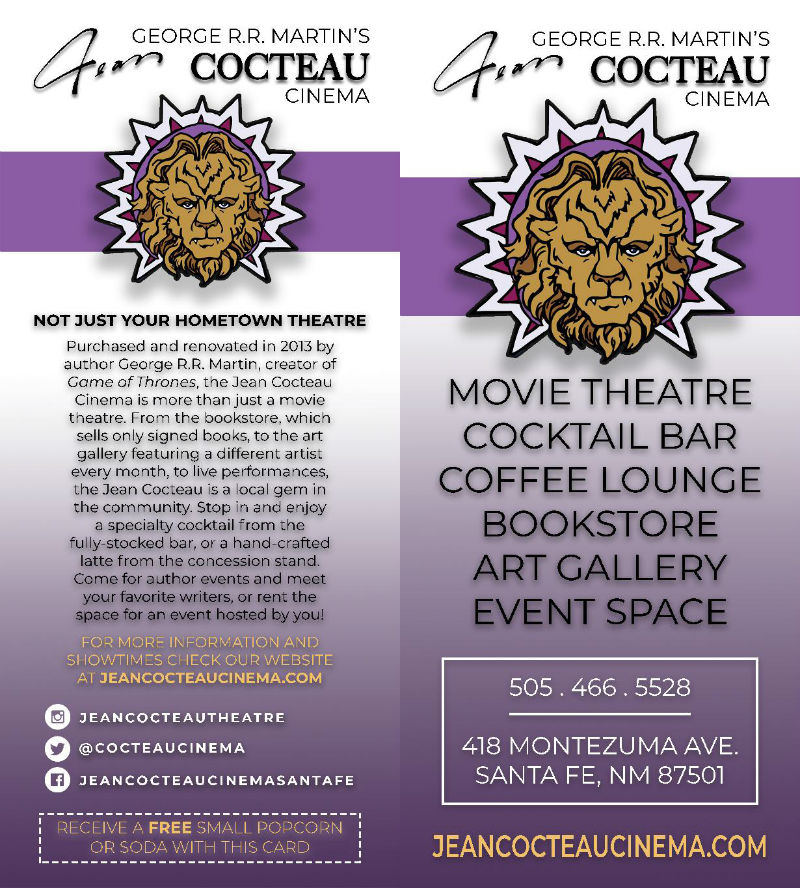 ---
Features:
Theater, Cinema, Movies, Gallery, George R R Martin, Bookstore, Art space, local, bar, cocktails, coffee, cafe, live events