ART HOUSE
231 Delgado Street, Santa Fe, New Mexico 87501
Phone: 505-9950231
Latitude: 35.683223
Longitude: -105.931144
ART HOUSE is the only digital art collection open to the public in the Southwest - and one of the very few in the United States.
Algorithmic, interactive, and virtual artworks from the Carl & Marilynn Thoma Art Foundation are on view year-round, rotating seasonally.
Our pioneering digital and electronic art collection spans the global history of computer art of the past fifty years. At Art House, you will find artist innovations in custom-coded software, internet-connected and real-time animation, early computer drawing, interactive technology, video installation, electronic sculpture, and works utilizing LED and LCD displays.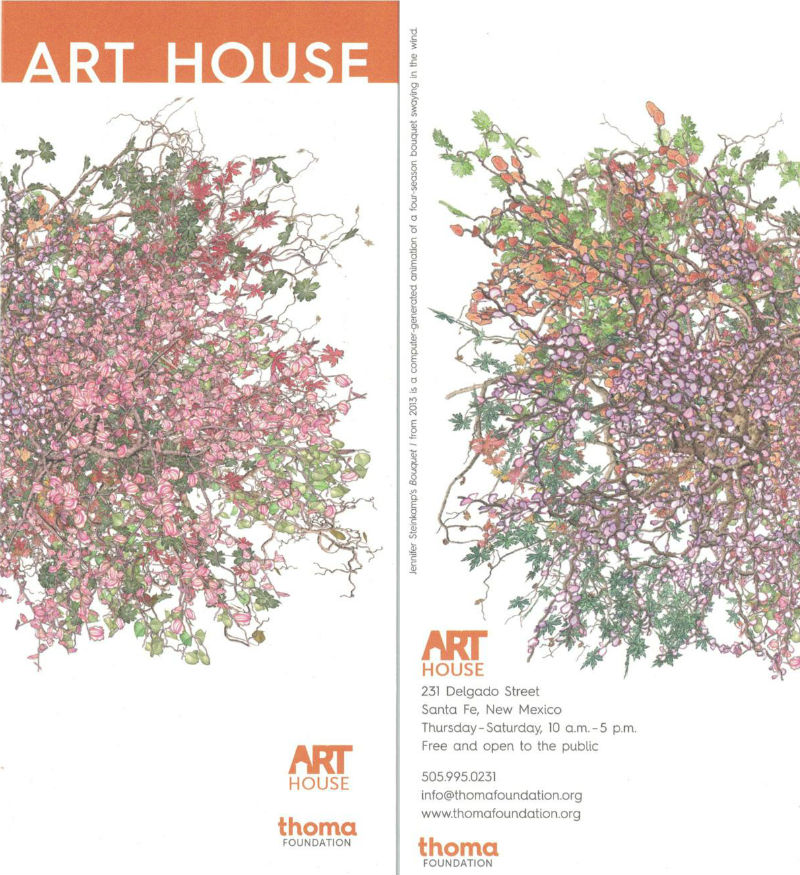 ---
Features:
Santa Fe, Art, Gallery, Modern, Contemporary, Digital, Digital Art, collection